This year's Eat Game Award winners have been crowned at a glittering ceremony in London.
The awards marked the culmination of a national search to find businesses and individuals championing the use of British wild game.
More than 11,000 votes were cast by the public, with the shortlisted businesses and individuals in each category going forward to reviewed by a panel of expert judges.
The awards ceremony, which was hosted by rural TV presenter Adam Henson and Country Food Trust ambassador, saw the winners of eight categories announced, including best small and large game retailer, restaurant/pub, butcher and influencer.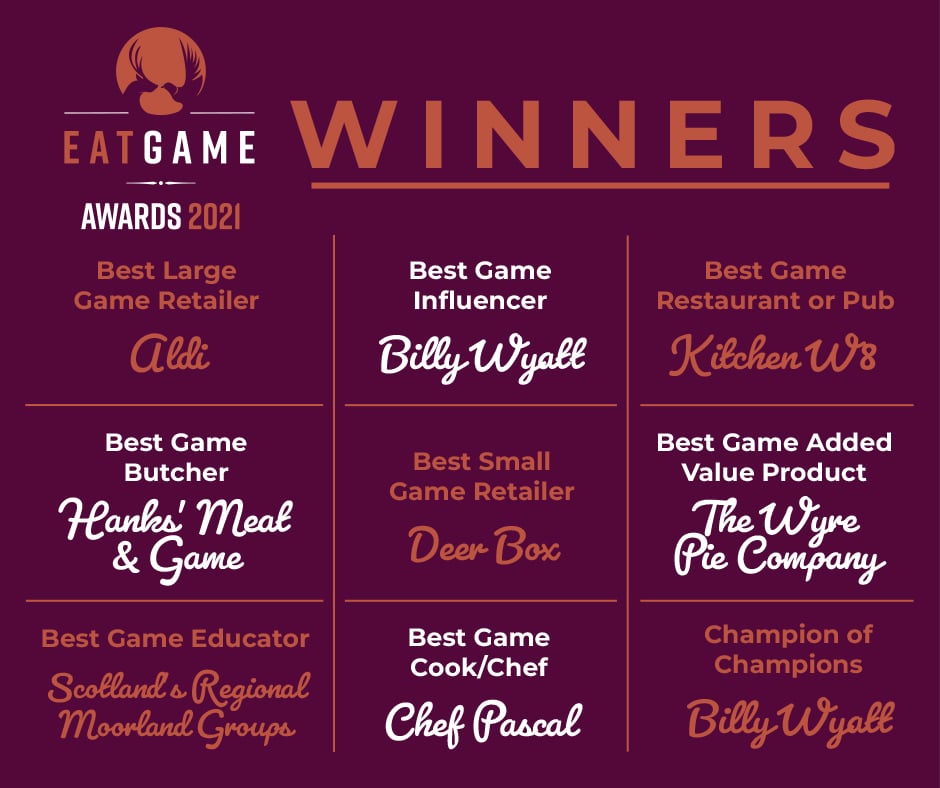 As well as being named champion in their category, each winner received a £1,000 prize kindly put forward by our generous sponsors.
You can find out more about the winners, sponsors and awards here.