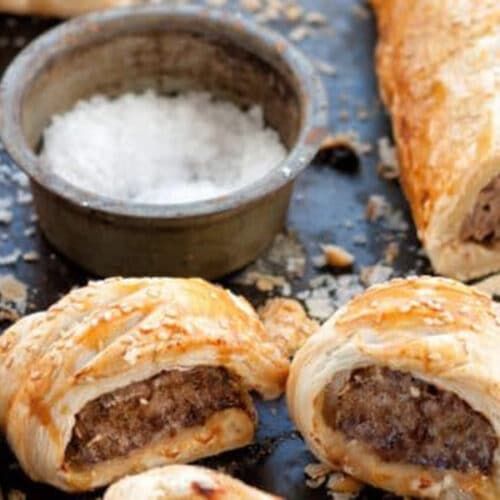 Game Sausage Rolls
A perfect snack suitable to use with all types of game.
Ingredients
Instructions
Preheat the oven to 180°C/160°C fan/350°F/Gas 4. Place the sausage meat in a bowl with the chopped game along with the mace, thyme, juniper and pepper. Mix well with your hands.

Sprinkle a work surface with flour. Roll out the pastry to about 40cm x 25cm.

Brush the tops of the sausage rolls with egg wash and sprinkle with the sesame seeds.

Cut into 5cm lengths and place on a non-stick baking sheet. Bake for 30 minutes, until risen, puffed and golden brown.