Recipes
Our recipe collection features an amazing range of recipes developed by Eat Game, alongside some of the best game cooks in the country. Incorporating modern and classic recipes, all of which make the most of the array of game we have in Britain.
Simple-to-follow dishes for all lifestyles and occasions are included, with many using ingredients found in most kitchen cupboards. Whether you are looking for a simple weekday tea or a celebration dish for a party, we have the recipe for you.
Browse our recipes by species or dish style. Don't forget, we love to hear of your creations so tag us on social media using the handle @EatGameUK when you cook a new dish from the collection!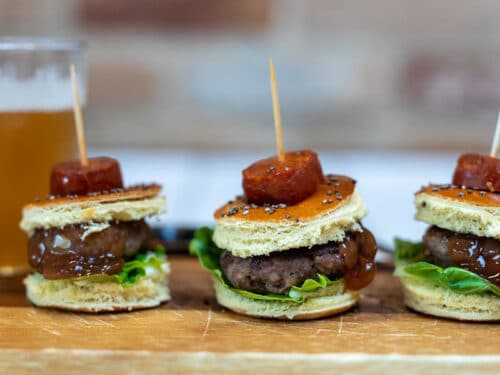 A delicious canape or snack, easy to make and serve. This recipe makes 8 small…